History (cont.)
Hope Montgomery Scott enjoyed decades of distinguished residence at Ardrossan, modernizing the stables and outbuildings during her residency. Her hegemony over the estate then passed to her son, the beloved philanthropist Robert Montgomery Scott.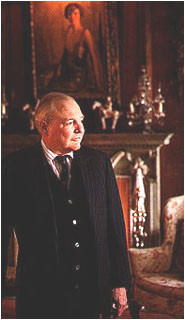 Robert Scott was famously devoted to Ardrossan, and for several decades blended his advocacy for Philadelphia's cultural enrichment with his passion for the family seat in the Main Line. Mr. Scott pursued an unswerving course of cultural preservation and investment, most prominently as the long-time President of the Philadelphia Museum of Art. In parallel, he effected extensive improvements and modernizations to Ardrossan over the course of his stewardship.
When Robert Scott passed away in late 2005, many prominent voices in the community felt that an epoch of Philadelphia history had passed with him -- one characterized by gentility, grace, quiet patronage and deep respect for aesthetic standards.
Indeed, Scott and his ancestors embodied those ideals. And it is precisely the same standards that manifest so vibrantly today -- in the stones and byways of Albermarle.