History
As the verdant heart of Philadelphia's most famous country estate, Albermarle carries a fascinating, unforgettable history -- both epitomizing and surpassing the essence of the Main Line's Golden Age.
The story started in 1902, when Colonel Robert Leaming Montgomery, founder of the investment firm Janney Montgomery Scott, purchased contiguous land parcels totaling nearly 800 acres in the Main Line -- and named his new estate Ardrossan, after the Montgomery clan's ancestral home in Ayrshire, Scotland. Three decades later, the magnificent stables and outbuildings which were to comprise the core of Albermarle Estate were erected at Ardrossan.
The Montgomery family was renowned for equestrian skill and show, and Albermarle was the center of their sporting pursuits. Col. Montgomery's daughter, Hope Montgomery Scott, was the most celebrated horsewoman of the family (in fact, she was Chairman of the Devon Horse Show for many years)... but she was eminently more than that.
Hope Montgomery Scott, throughout her life, was the greatest personage and figurehead of Philadelphia society. Dubbed 'the unofficial queen' of the Main Line by Vanity Fair magazine, Hope was the inspiration for the irrepressible Tracy Lord -- the mercurial heiress in the film The Philadelphia Story of 1939, played to the hilt by Katharine Hepburn.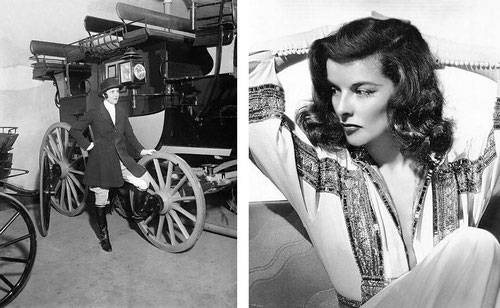 But Hepburn wasn't the only star of The Philadelphia Story (nor were Cary Grant or Jimmy Stewart); Albermarle figured prominently. Hollywood lore has it that when MGM executives visited Ardrossan prior to filming, they were so overwhelmed by the estate's scale and elegance that they deemed it "unbelieveable" to the American audience. Thus, the stable sets (inspired by Albermarle) were scaled down, to appear similar to smaller quarters in nearby Merion.