Outbuildings: The Clock Tower
This charming building, bursting with historical character, blends original architectural features, materials, and details with the beautifully restored clock in unique and unforgettable fashion. The result is a one-of-a-kind structure that exudes bygone aesthetics while offering entirely modern functionality and amenities.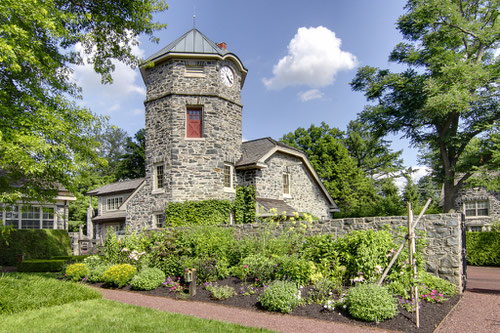 The original tower stone has been completely re-pointed; the original windows have been restored in order to preserve the vintage glass; custom storm windows have been specially fitted.
The tower, along with its masterfully crafted addition, provides: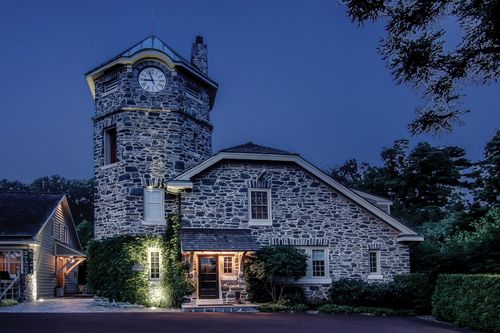 Features also include a new cedar shake roof, copper gutters, downspouts and flashing, all-new HVAC systems, electric, plumbing and lighting.