Outbuildings: The Guest Quarters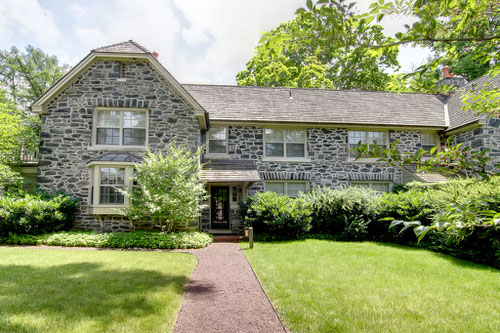 The Guest Quarters were built as part of the original Southern Section of Androssan Farm. They served as living quarters for estate staff, and were in close proximity to the Scott family's Horse Barn. The Quarters are immaculately renovated.
As currently configured, the Quarters are bifurcated into two contiguous residences; one guesthouse offers one (1) Master Bedroom Suite, and its twin offers three (3) Guest Bedroom suites. Each suite features a large bedroom, dressing room and full bathroom. 
Each guesthouse also offers an exquisite great room, spacious kitchens, dining spaces, and more.
The residences may be connected easily to form one grand guest house, offering one large master suite and three spacious guest suites.
Click the links at the left to explore the Guesthouses in detail.